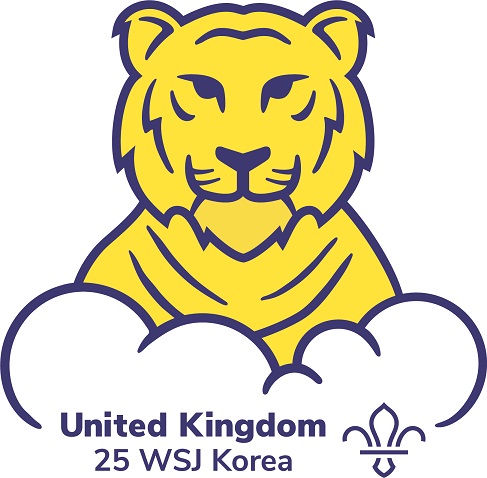 Think big. Dream wild. Act together.
We have now launched the applications for places in the Hampshire Scouts 25th World Scout Jamboree (WSJ) units for South Korea in the Summer of 2023.
The World Scout Jamboree is an International Camp for around 40,000 Scouts across the whole world, where Scouts from virtually every Country and Territory in the World, come together to have fun and make friends. Like the Olympics, it is held every 4 years, and moves around the World.
Hampshire County Scouts have been given 16 Patrols, which is 144 participants and 16 Leader places for the 25th World Scout Jamboree.
The last World Scout Jamboree was held in 2019 in West Virginia, in the USA. A short video from one of the Hampshire units can be found here. This will help to show you what the Jamboree experience is like.
Matthew's Story
Fundraising for the fees to go to the World Scout Jamboree can seem a very daunting task at first. Please take a look at the video that Matthew (a Hampshire participant from 2019) has put together on his experience of fundraising and going to the Jamboree. Click Here
Application information
Hampshire WSJ Financial Inclusion Grant Fund
All Hampshire Scouts and Leaders (of the correct age) are welcome to apply for places on the Jamboree.
To help assist applications from those that normally would not be able to afford to attend, the Hampshire Scouts Board of Trustee's have set up a WSJ Grant Fund.
The WSJ Grant fund is managed by the Hampshire Scouts Grant Committee, completely separate from the WSJ Management Team. Applying for a grant has no impact on your application for a place on the Jamboree.
Grants are available for up to 50% of the cost for participants and leaders.
Applications to the Grant fund need to be made at the same time (using the WSJ Grant Fund application form) as applying for the WSJ, and we have tried to make this process as simple and easy as possible. Please also remember to apply for the Jamboree further down the page.
You can also apply to the WSJ Grant fund using an on-line form (Participants and Leaders) - Click Here
Grant decisions will be made by late October 21.
For selected participants, you will be notified of the grant decision and amount, alongside the offer of a place on the Jamboree. This is so that you can make the decision to commit to the Jamboree in the knowledge of the County grant awarded to you.
For selected leaders, you will be notified of the grant decision in November 2021.
Most Groups and Districts make grants to those attending the Jamboree. Please ask your leaders who you should contact to find out further information on the policies for your Group / District.
Video Applications
We are allowing the main part of the application form (Section 2) to be completed via a video. Please see the instructions on how to do this and send it into us.
Sending in Applications by E-mail
We are very happy for applications to be received electronically to [email protected] (we actually prefer this).
These can be the Word / PDF forms typed in electronically, or paper copies that are scanned and sent in.
If you don't have a scanner, then please take good clear photos (we need to be able to clearly read the pages), and send us the photo's.
You can of course still send in your application by post - the postal address is on the forms.
To Apply as a Participant
Participant Applications have now closed. The information below is retained for reference purposes. 
Scouts and Explorer Scouts can apply as Participants, but are required to have been born between 00:00 on 22 July 2005 and 23:59 on 31 July 2009 to attend. These dates are set by the UK Contingent.
A compulsory selection weekend is planned for 8-10th October 2021, at Lyons Copse Campsite (subject to Covid restrictions).
We aim to notify successful participant applicants around the first week of November 21.
Hampshire Participant Webinar's
Hampshire Scouts will be holding an on-line Webinar for those interest in applying as a participant. Parents and Scouts are welcome to attend. This happened on Wednesday 14th July and a recording is available to watch below.
To Apply as a Leader
Leader Applications have now closed. The information below is retained for reference purposes.
For the leader roles, we have produced role descriptions to help give you a better understanding of what the roles entails. Please make sure you read these before you apply, as it may help you to adjust your application form accordingly.
A compulsory selection weekend is planned for 3-5th September 2021, at Fernycrofts Campsite (subject to Covid restrictions).
We aim to notify successful leader applicants around the end of the second week of September 21.
Hampshire Leader Webinar's
Hampshire Scouts held a Leaders webinar on Wednesday 21st July.
To Apply as IST (International Service Team)
This information will be coming later (expected around November 21).
Project 23
Hampshire County Scouts will be running an International expedition for participants that apply to the Jamboree, but do not gain a place on the Jamboree. This has a working title of Project 23.
Project 23 will be based on a 3 week expedition, undertaking loads of activities and having fun on different campsites around Europe.
Participants can not apply directly for Project 23, they must apply for the World Scout Jamboree. Once the WSJ places have been offered and accepted, all other WSJ applicants will be offered a place on Project 23. This is expected to occur around late November 21.
We are also very pleased to confirm that the County Board of Trustees have also set up a Project 23 Grant fund (similar to the WSJ Grant fund), which will enable grants of up to 50% to participants and leaders on Project 23.
We will be opening Leader applications for Project 23 around mid-September 21 (i.e. after the completion of the Jamboree Leader Application process).
Project 23 follows on from Project 19, which was run similarly for the last WSJ in 2019, and was a 3 week expedition to the USA. Click Here to see a video from Project 19.
WSJ Selection Weekend Volunteers
The WSJ Selection weekends don't just happen, they take a team of volunteers to plan and organise, and, a team of volunteers to run succesfully.
For the Leaders weekend (3-5th September at FernyCrofts), we will need a team of around 20 Explorer Scouts and Adults to run the weekend.
For the Participant weekend (8-10th October at Lyons Copse), we will need a very large team of around 100 Adults to run the weekend.
If you are interested in a free weekend (you will need to camp, but will be fed) and volunteer to help us, please can you register by Clicking Here
We will be using the Hampshire WSJ OSM system to register all volunteers, so that they can enter contact details, emergency details, permission to camp (for the under 18's) etc. etc. so you will be receiving an invite to join OSM.
As with anything at present, the selection events are conditional on Scout Covid rules allowing us to go ahead, and will have Covid risk assessments in place.
Thank you very much for volunteering.
Questions and Answers
If you have any questions, please READ the Q&A documents first, as there are a lot of things in there.
After this, please E-mail us at [email protected]
Jools Sore - Hampshire ACC International
Mark Duffy - Hampshire WSJ Manager